We Specialize in Lantern Fly, Hornet & Yellow Jacket Removal
Lantern Flies
The spotted lanternfly causes serious damage in trees, including oozing sap, wilting, leaf curling and tree dieback. Its annual damage exceeds hundreds of millions of dollars in lost agricultural production. Be Proactive! Call Imperial Pest Control LLC for all pest control needs!  
Hornets
When you need the best hornet control in the Springfield, PA and the surrounding areas, it's time to call Imperial Pest Control Services LLC. We always work alongside each client to ensure the highest quality results and full customer satisfaction.
Yellow Jackets
Yellow jackets enter yards because they smell food, possibly grilled meat or sweets. They can surround grills, patio dining areas or open waste cans.  They can also build nests around porches, steps, sidewalks, the base of trees and even in attics or walls. Call Imperial Pest Control Services LLC to assist with all your stinging insect issues, including yellow jackets and other types of wasps.
Mosquitoes and Ticks
Mosquitos and ticks can become a major problem if not treated. They can bite people as well as pets and are associated with many diseases. Have Imperial Pest Control LLC treat your lawn treated for mosquitoes and ticks. You'll gain peace of mind and be able to enjoy your outdoors spaces all year long.
Our Guarantee
We guarantee all of our extermination and exclusion services with one of the best warranties in the business. Customer satisfaction is our #1 priority. We are committed to providing you with the best service and building life-long relationships by exceeding your expectations.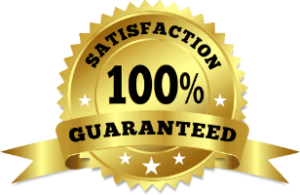 Get a FREE Pest Evaluation Today!
We proudly service Delaware, Montgomery and Chester Counties in Pennsylvania including the cities of Berwyn, Broomall, Clifton, Drexel Hill, Haverford, Malvern, Narberth, Springfield, Radnor and West Chester.